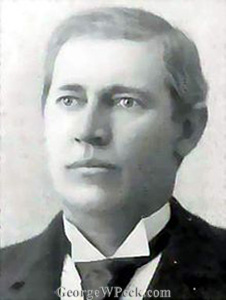 John R. Musick was born in Missouri. His career included teaching, practicing law and writing. His pseudonyms included Benjamin Broadaxe, Don Jenardo and Ebenezer Slypole. He was quite prolific and authored more than 125 works.

This title was initially issued in 1887 for 25 cents in paperback as #34 in J. S. Ogilvie's Fireside Series. This edition has 10 full page illustrations. The illustrations are signed T.W.
(Pictures courtesy of https://archive.org/stream/badboyhissister00musi#page/n5/mode/2up)

Later in 1888 this book was published as #15 in the hardcover Ogilvie Favorite Edition. This 12 mos book cost $1.00 at that time. Of interest is that even though the title The Bad Boy at Home is #13 in this series, it follows the Bad Boy and His Sister in the book shown below.


The John W. Lovell Company published this book as #8 in 1891 in its Favorite Edition. Toward the end of 1890 Ogilvie transferred a number of series to John W. Lovell. This included the "Favorite Edition".

The International Book Company was in business between 1890 and 1892 and printed this title as #14 in the New Columbus Series. It is a 12 mo. hardcover book. Two other formats of this series have been seen. It is unclear whether this title was published in those other formats.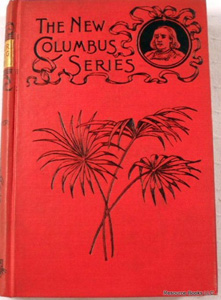 The International Book Company printed this title as #34 in its Fireside Series.

Subsequently this title was released for 25 cents in hardcover as #15 in the American Publishers Corporation's 189 title Linwood Series. In this book it is combined with the novel, a Vagabond Heroine, by Annie Edwards. Illustrations were done by T.W.


In London Ward, Lock and Company in 1888 and Ward, Lock and Bowden in 1894 printed this title. The 1894 edition was released as #188 in the sixpenny edition.