This book was written by Metta Victoria Fuller Victor using the Walter Gray pseudonym. She wrote more than one hundred books. One of the first dime novelists, she wrote the first full length detective novel, The Dead Letter.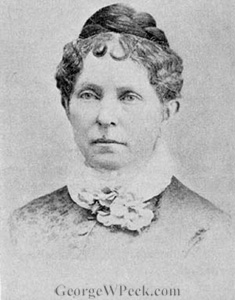 Victor's Bad Boy, eight year old Georgie Hackett, also was featured in Bad Boy Abroad and A Bad Boy's Diary. These books were written in the first person with Georgie's feeble attempt at spelling and speech making the book difficult to read.

The Bad Boy at Home (and His Experiences in Trying to Become an Editor) was first published by J. S. Ogilvie and Company in 1885. The first edition was published in cloth and wraps. This story further chronicles the adventures of Little Georgie and is told in first person. It contains 30 chapters in 142 pages. There are a few unattributed pencil drawn pictures. Some Ogilvie editions have a shorts excerpt from The Bad Boy Abroad following the text of the "At Home" book.
First Ogilvie Edition


Ogilvie published this title in a number of formats within different series.

In 1886 it was issued in paperback for 25 cents in the Popular 25 Cent Books.

1888 - This book appeared as #13 in the Favorite Series of 12 mos. cloth bound books. There were 180 titles in this series and they were sold for 75 cents early on and later for $1.00 each.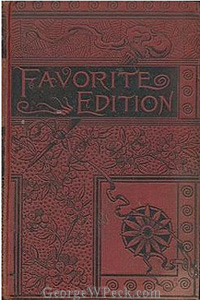 1889- This title was also included as #376 in the 400 plus book People's Library. It cost 20 cents.

In the post-1900 paperback Sunset Series this title was #247 (in 1904) while the combination book at Home and Abroad was #240. These books were priced at 25 cents.

Ogilvie also published a book that combined the Bad Boy at Home with the Bad Boy Abroad. This book was issued in paperback at 50 cents and cloth for $1.00.

John W. Lovell's Favorite Edition published in 1891 included this title as #9 for 35 cents. Toward the end of 1890 Ogilvie transferred a number of series to John W. Lovell. This included the "Favorite Edition".

The International Book Company was in business between 1890 and 1892. It printed this title as #15 in its Columbus Edition. Two other formats of this series have been seen. It is unclear whether this title was published in those other formats.
| | |
| --- | --- |
| | |


It is uncertain to what series the International Book Company edition shown below belongs. This book was published late in the life of this company-probably 1892. The Hovendon Company took over the International Book Company in 1892 and the Hovendon name is on the base of this book's spine.

Note that this volume combines two Bad Boy books.


American Publishers Corporation published this book in its Linwood Series. After the Bad Boy at Home story, this publisher included a second title, Unawares, by Frances Mary Peard.

This company was in business only between 1896 and 1897.