This book was written by Metta Victoria Fuller Victor using the both the Golden Rod and the Walter Gray pseudonyms. She wrote more than one hundred books. One of the first dime novelists, she wrote the first full length detective novel, The Dead Letter.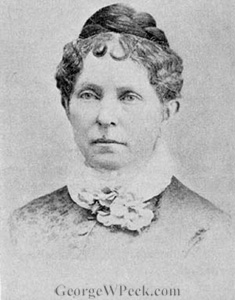 BB in the Country written by "Golden Rod" was published by J. S. Ogilvie and Co. in several series.

In 1892 it was #50 in the Sunny Side Series. In the early list the author is noted to be Metta Victoria Fuller Victor. Later series noted the author to be Golden Rod.

In 1900-1901 it was part of the Popular Books Bound in Paper Covers.

In 1902 it was published in wraps both in the Sunset Series and also in the Humorous Series.

I have not seen a copy of this title.